Best Motion Sensor Flood Lights of 2020: Complete Reviews With Comparisons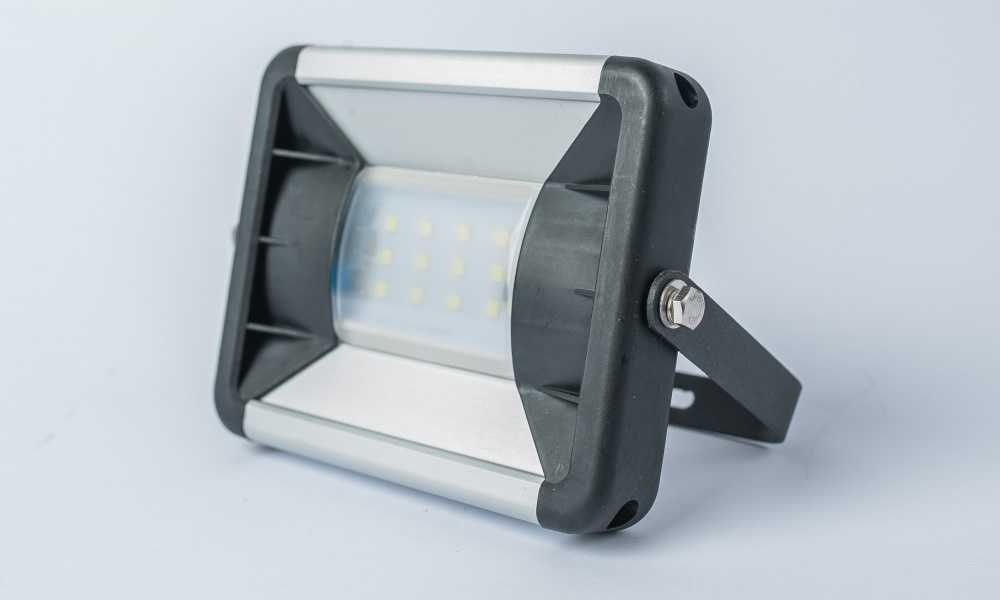 We hope you love the products we recommend! Just so you know, AlertandSecure may collect a share of sales or other compensation from the links on this page.
When floor lights are commonly installed, many people stick to a traditional switch for these lights. Standard switch flood lights require you to turn them on and off as you need them, and they aren't always the most convenient when you need a light without being able to get to the switch.
Many people have moved on to choosing lights with the best motion sensor flood lights. This type of security light turns on automatically when there is motion. In addition to being able to deter unwanted visitors, these lights are more efficient and simple to use too.
If you're interested in solar garden lights, check out our other site for a comparison review at www.greeneryguide.com!
Today, we are reviewing five of the options for motion sensor floodlights.
Comparison Chart
Home Zone Security Motion Sensor Light
3-Head LED Security Lights Motion Outdoor
Hykolity 36W PIR Motion Detector LED Security Light
LED Motion Sensor Flood Light, Motion Activated Outdoor Security Light
STASUN 50W 4500lm LED Flood Light Outdoor
Best Motion Sensor Flood Light Reviews
1. Home Zone ES00730U Motion Sensor Flood Lights
The Home Zone ES00730U Motion Sensor Flood Lights are high-quality, weatherproof lights that come at a great price that makes sense for many homeowners. Despite having a budget-friendly price, this set offers excellent features that you won't find in most motion-sensor floodlights.
Review
These are a great value set of motion sensor floodlights from Home Zone. This particular set of lights can be installed by you, or you can pay a professional to install them. The motion detection range on these is 180 degrees, so you will get a very wide response range regardless of where the motion is detected.
Additionally, this set has a 33-foot detection range. This means that if any motion is detected within 33 feet of the lights, they will turn on. This is usually enough distance for homeowners regardless of where you decide to mount the lights.
Each light on this set is a 14W light that can put out up to 2,350 lumens. The light is a very bright, light white, and the LEDs are highly efficient. Once the lights turn on, you can control how long they will stay on. The on time for these lights can be set anywhere between five seconds and seven minutes. You can adjust this to suit your property and needs.
One of the best things about these value lights is that they do not skimp on quality. The casing on the lights is a durable aluminum, and there is also a layer of rubber seals around the edges to help the lights withstand even the craziest weather conditions.
PROS
checkSuper easy to install
checkSensitive motion detection
checkIncludes clear instructions
checkBright despite the small size
CONS
Only has two light heads
Cannot set specific on and off times
CHECK LATEST PRICE ON AMAZON.COM
2. Amico 39W 3-Head LED Security Lights
Next up are the Amico 39W 3-Head LED Security Lights. This set of three-head LED lights shine bright, but are they worth the investment?
Review
This three-head security light fixture is a very bright set of LED lights. In total, the LED units' output is 39W and the equivalent of 3,500 lumens. This is very bright! Trust us; you will be able to see very well when these lights comes on. Another benefit to this particular fixture is that the lights are efficiency certified, which means they will save you on electricity compared to other fixtures.
The sensitivity of this fixture should be noted. There is a 180° sensor, and the lights can be angled in an even wider field so that you can light the areas that you need more than others regardless of the detection area. The light can sense movement at distances of up to 49 feet.
One unique feature of these floodlights is that they come with an included 5-year warranty. Should you have any unexpected issues with the lights being compromised or unreliable, you can contact the company for a replacement, fix, or refund depending on what the issue.
Finally, it is possible to set this light to be permanently on. Many floodlights do not have this option when they are motion sensor models, but you can do that with a few simple instructions. While this will severely affect how long the bulbs will last, you may need this in some situations.
PROS
checkIncludes three adjustable heads
checkVery bright; lights up every area
checkQuick and easy to install
checkGreat detection distance
checkWeather-resistant build
CONS
Cannot be used on a dimmer
Cannot adjust how long it stays on
CHECK LATEST PRICE ON AMAZON.COM
3. Hykolity 36W PIR Motion Detector Light
Now, we are going to talk about the Hykolity 36W PIR Motion Detector Light. This is a unique set of floodlights that is powerful, adjustable, and most importantly, affordable.
Review
It's hard to know what value items are great choices and which are not. Thankfully for you, this fixture from Hykolity is a great choice for setting up motion sensor floodlights in your yard.
The key benefit of this light fixture is that each of the LED light heads can be adjusted in a full 360° swivel. While the motion detection range is set to one specific angle of 180°s, you can swivel the light heads to illuminate specific areas when motion is detected. This can be very beneficial depending on how your yard and driveway are situated.
The LED lights used in this model shine at 3,600 lumens, and they should last for more than 50,000 hours. Since the lights go off automatically from dawn to dusk, you can save a lot of money on electricity and not needing to buy more bulbs, just by investing in this value floodlight fixture.
Finally, this set of lights is made to be relatively durable and weatherproof. While it isn't made of the highest grade materials, it is crafted from reliable and durable aluminum with weather seals around all of the edges.
PROS
checkEasy to install
check3,600 lumens of brightness
checkPicks up motion well
checkCan adjust how long it stays on
checkFive-year warranty included
CONS
Mounting hardware durability issues
Sensor is plastic
LEDs cannot be replaced
CHECK LATEST PRICE ON AMAZON.COM
4. Solla LED Motion Sensor Flood Light
Let's talk about the SOLLA LED Motion Sensor Flood Light, a mid-range set of floodlights that can provide brightness, savings, and simple setup.
Review
The LED Motion Sensor Flood Light from SOLLA is a set of floodlights that can be used to illuminate your property for various times and at various distances whenever motion is detected.
The LED lights and heads on this fixture are interesting. While they are fully adjustable so that you can cover any particular area that you want, the lights themselves only release about 800 lumens for a total of 1,600 lumens. When compared to similarly priced models, this is very low output. Still, it is quite bright.
The motion detector works at distances of up to 49 feet. Once the light comes on, you can set these floodlights to turn off after 30, 60, or 120 seconds. There are no auto shut-off times longer than this, which can be frustrating for some people, but most will find that this is enough time as continuous motion will keep the lights on.
Finally, this set can be set in test or in auto mode. In auto mode, the lights will go off from dawn to dusk and will work automatically throughout the night. There is no way to turn these lights on permanently.
PROS
checkAll necessary hardware included
checkReduced electricity use
checkSensitive motion detection
checkProduces white light (not yellow)
checkDifferent time settings available
CONS
Not as bright as comparable fixtures
Durability issues with light flickering
CHECK LATEST PRICE ON AMAZON.COM
5. Stasun LED Outdoor Flood Light
The final option we are reviewing today is the Stasun LED Outdoor Flood Light. This is a mid-range floodlight that has just one large head of LEDs, but how does it perform?
Review
The Stasun LED Outdoor Flood Light is one large head that houses a high number of LED units. The LEDs put out 90 lumens per watt; as a 50W device, you can expect around 4,500 lumens of brightness from this model, and that's pretty bright.
The motion detection sensor on this model is a bit more limited in scope than in comparable models. The range is only 120°. Most people would be happier with a 180° detector, but the 120 degrees is more than enough range to cover entire driveways, porches, and patios with ease.
This unit can be set to run for between 12 seconds and 6 minutes depending on your needs. Additionally, you can set this light to work at any time of day, or you can set it to be activated only at night. Making these changes is very easy.
PROS
checkCovers a large area with just one head
checkVery bright at 4,500 lumens
checkEffective motion sensing
checkAdjustable timing
checkIncluded three-year warranty
CONS
Only has one adjustable head
Cord is not long enough
CHECK LATEST PRICE ON AMAZON.COM
FINAL VERDICT
The best motion sensor flood lights are quick and efficient, but it's not always quick or efficient to try to choose which model of security floodlight is the best. Hopefully, the list that we have put together will make the decision easier.
If we had to choose a No. 1 option from among these top choices, we would recommend that you try the Home Zone ES00730U Motion Sensor Flood Lights. This model balances budget with performance, and we don't believe that you need to invest in any more than this model for a great floodlight fixture.